Fighting to Protect Your Rights
Under the Law
Genuine & Caring Legal Representation
Family Law & Criminal Defense Attorney Serving Uniontown, Pennsylvania
I have always loved helping people, that's why I went to law school. Guiding people through some of the most difficult times of their life, whether it's a criminal charge or a family dispute, makes me feel like I am making a difference in the world. No matter what you come to me for, I will strive to help you out as much as I can.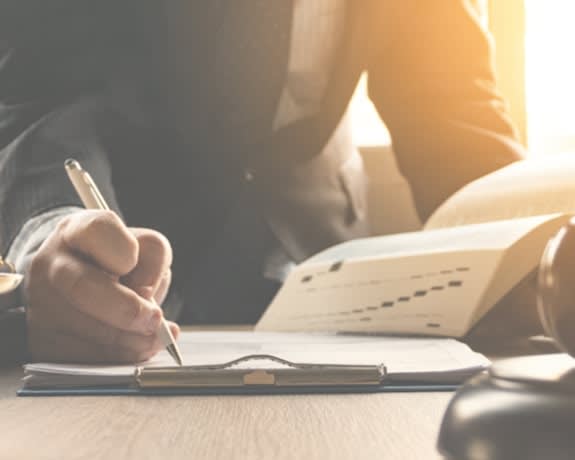 Michael Ford
Attorney at Law
I am always open and honest with my clients. Sometimes attorneys will tell you what you want to hear so they can keep invoicing you, but not me. I care about my clients and the troubling circumstances they are going through. My legal guidance is always propelled by me wanting to help you positively move forward in life. Sometimes my advice might not be what you want to hear, but if it doesn't help you improve your life in the long run, then I wouldn't be giving it to you. Regardless of your situation, I will work tirelessly until I know that I have done everything I can to make your life better.
MORE ABOUT ME
MY TOP TWO PRIORITIES FOR YOU
You Should Feel Comfortable
Working with an attorney should make you feel relieved, not more stressed. As we work together, I will be doing the hard work for you so you can focus on more important matters like your family, your well-being, or your financial security. As I begin helping you, you should feel less stressed and less overwhelmed with whatever you're going through as I take the lead on your case, whether it's a criminal charge, an estate plan, or personal injury claim.
You Should Trust Me
I wouldn't want an attorney giving me legal advice if they didn't know what they were doing. Throughout Southwest Pennsylvania, I have worked with numerous clients that are going through situations very similar to yours. That being said, I acknowledge the fact that your case is just as unique as everyone else's, so I will use my experience and skill as an attorney to develop a strategy that is tailored to your needs and goals.
"Michael Ford managed to get a drug felony dropped from my records, plus a couple more charges! I definitely recommend him to anyone who is looking for a lawyer."
Lea
"Michael Ford comes highly recommended! He was very helpful in walking me through everything and staying in contact with me! I couldn't have found a better attorney!"
Ashley
"He was very caring and took my case seriously. He acted as much a calming friend as he did my attorney. I highly recommend Mr. Ford for your legal needs."
J
What to Do If You're Charged with a Crime
---
STAY CALM
Getting accused of a crime can cause great emotional and mental distress and anxiety. I will strive for you to get a reduced sentence or dropped charge.

REMAIN SILENT
No matter what you hear, you don't have to say a word under any circumstances until an attorney is at your side. Call me as soon as you've been charged or cuffed.

BE POSITIVE
A serious criminal charge may seem impossible to work around, but I have the skills and knowledge to make sure you are treated fairly and your rights are protected.
Dedicated Legal Guidance & Representation
Regardless of your situation, you can rely on me to work tirelessly until everything has been done to help you find a result in your favor. My practice areas with which I have the most experience include criminal defense, family law, personal injury, business law, and estate planning.
Throughout my time as a Uniontown, Pennsylvania criminal defense attorney, I have helped clients achieve positive results from DUIs, sex crimes, murder, assault, drug offenses, and other misdemeanors and felonies.
I am passionate about the families that walk through my doors. Whether it's divorce, child custody & support, adoption, alimony, or division of property, I can make sure your best interests remain a top priority from start to finish.
No matter where you come from, how big your house is, or how many zeros were on the price tag of your car, you need an estate plan. I can help you draft wills and trusts so your belongings are taken care of after you pass away.
If you have been injured as the result of someone's act of negligence, you may be entitled to compensation. As an experienced personal injury attorney, I will fight for just compensation on your behalf.
For estate planning or protecting your Pennsylvania business, you need an attorney that will put their best foot forward to give you exceptional representation. Contact my office today; I proudly serve Uniontown, Greensburg, and the counties of Westmoreland, Washington, and Fayette.